2022-2023 Academic Catalog (August 2022 - July 2023)
[ARCHIVED CATALOG]
2022-2023 Academic Catalog (August 2022 - July 2023)
---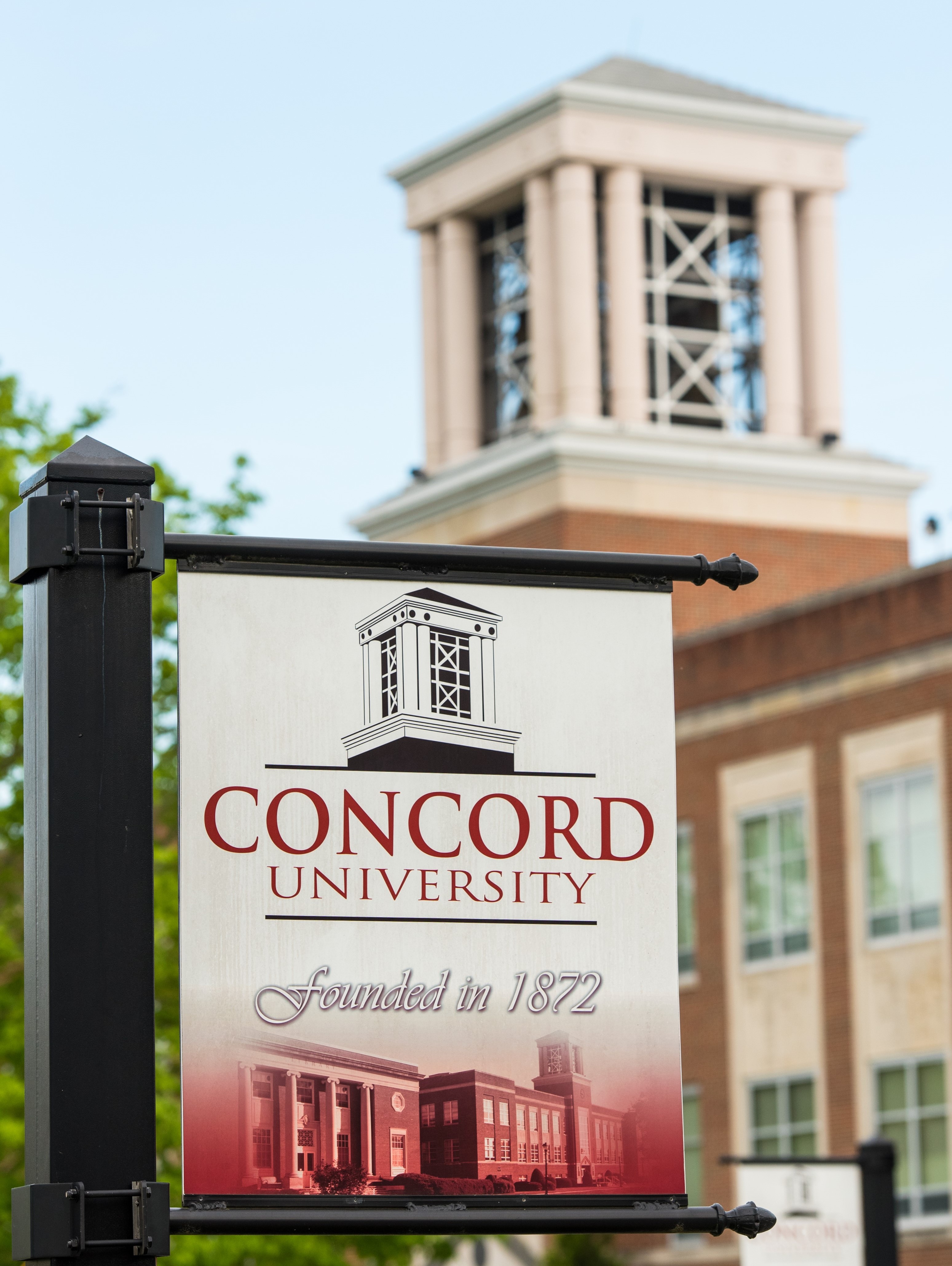 Accreditation
Concord University is accredited by the Higher Learning Commission (HLC), 230 South LaSalle Street, Suite 7-500, Chicago, IL  60604-1413, 1-800-621-7440, www.hlcommission.org.
Programmatic accreditations are held with the Council for the Accreditation of Educator Preparation, the Commission on Accreditation of Athletic Training Education, the Accreditation Council for Business Schools and Programs, and the Council on Social Work Education. The Teacher Education Program is also approved by the West Virginia Department of Education.
University Mission
The mission of Concord University is to improve the lives of our students and communities, through innovative teaching and learning, intellectual and creative activities, and community service and civic engagement.
Concord University provides accessible, affordable, high-quality, and student-centered teaching and learning opportunities strengthened by integrated support services and co-curricular programs.  
Concord's rigorous, market-driven programming provides current professional knowledge and essential communication, numerical, and critical thinking and reasoning skills, necessary for life-long success in a dynamic and culturally diverse world. 
Concord's mission immerses people in intellectual inquiry to expand knowledge, encourages and supports creative activities and the arts, and contributes to community engagement and economic development to enhance the quality of life in the region and beyond. 
Concord's mission will achieve our vision to transform lives, enrich our communities, and prepare leaders for service regionally, nationally and internationally. 
University Goals and Learning Outcomes
Knowledge/Mastery of Content:  Students will demonstrate a depth of knowledge and apply the methods of inquiry in a discipline of their choosing, and they will demonstrate a breadth of knowledge across varied disciplines.
Critical Thinking:  Students will demonstrate the ability to access, analyze, and interpret information, respond and adapt to changing situations, make complex decisions, solve problems, and evaluate actions.
Communication:  Students will demonstrate the ability to communicate clearly and effectively.
Personal, Civic, Cultural, and Global Competence:  Students will demonstrate awareness and understanding of the skills necessary to live and work in a diverse world.
A Statement on the Philosophy of Assessment and Our University Goals
Concord's mission is clear: to provide a quality, liberal arts education that fosters scholarship, creativity, and service. Our University Goals are the principal means to assess the effectiveness of our efforts to accomplish that mission. They provide a measurable, manageable, and efficient means of assessment.  The goals render us accountable to our students, faculty, administrators, and, as a public university, the wider community. They provide a comprehensive definition of the parameters of our mission. Finally, they are inclusive, applicable to all of Concord's academic programs, co-curricular, and other activities. (T. J. Mc Kenna, 2018)
Assessment
Concord University's assessment system is closely tied to the University's Mission and Educational Goals.  Assessment at Concord has two important roles: institutional quality and accountability. To analyze and improve the quality of Concord's educational programs, the University uses various measures to assess student learning. These assessment measures are used in the continuous evaluation of curricular and instructional decisions to improve programs and assess student learning.  An integral part of the program is the assessment of student learning in their major and the General Education program. However, Concord strives to involve all educational support areas in the assessment process. All programs assess the learning environment and what changes might be made to maximize the learning experience. Assessment of student learning is ultimately the systematic collection, analysis, and use of information to improve student learning.
Amending Information
While every effort is made to assure accuracy at the time of printing, Concord University reserves the right to delete, change, or amend the information in this Catalog as necessary. It is the student's responsibility to know and comply with current University policies. Licensure and accreditation regulations may require additional non-published admission requirements in some certificate programs, Candidates in these programs should check current admission requirements with the department office administering these programs.
---